Wecome to the the Collaborative Functional Medicine online apothecary. You can now have your supplements shipped directly to you from Emerson, Xymogen and Hardy Nutritionals!
FULLSCRIPT
FULLSCRIPT carries many of the brands we love and trust. To order directly from them click on the button below to access their dispensary: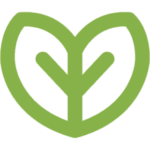 Xymogen
To order from Xymogen click the button below and then click on the link at the top of the page labeled "Log in".
You will then be prompted to enter your information to establish an account with Xymogen.*
*If you prefer you may also contact Customer Service at 1-800-647-6100 (9am – 6pm EST) to establish an account and register for online ordering (Referral Code not required when registering by phone).
Hardy Nutritionals
Order Daily Essential Nutrients or Free-Form Aminos from Hardy Nutritionals.
Use referral code CFMdiscounts for a 15% permanent discount on everything you buy!