Functional Medicine Approach
What is Functional Medicine?
Functional medicine is a systems biology based approach and looks at how the body interacts with the environment over time. My approach is to start with a comprehensive assessment process with physiologic or mental health symptoms or diagnoses to search for underlying causes. Physical, emotional and spiritual factors all interact and impact our health and well-being. Just as mental heath symptoms can be caused by physical illness, genetics, life style factors and medications, physical illness can develop and be aggravated by trauma, stress and psychiatric conditions.
For these reasons my assessment for physical and psychiatric illness is similar. Through working together with you, in partnership, we prioritize diagnostic and treatment methods and approaches. I understand that each client is an individual who has their own priorities, desires and concerns in mind when they come to see me.
I utilize functional lab testing to assess the gastrointestinal system, thyroid, reproductive hormones, adrenals, genetic markers, food sensitivities, nutritional status etc. Individual tests are based on the specific client. I do not do a "one size fits all" approach. I also modify testing based on clients' financial capacity and desire. There can be multiple approaches for any given situation.
Lifestyle and Nutritional Counseling
I provide lifestyle and nutritional counseling. I utilize supplements and medications in a targeted way so they are not too overwhelming or expensive. I track side effects and effectiveness carefully. My goal is to create treatment plans that are realistic, have a specific length of time and clear follow-up expectations. I too often see clients on a basketfull of supplements they have gotten from various practitioners and they do not understand what they are for or how long they need to stay on them. I try to provide reasonable long-term programs for chronic conditions. Clear communication and expectations are important to me and I welcome questions and follow-up calls or emails.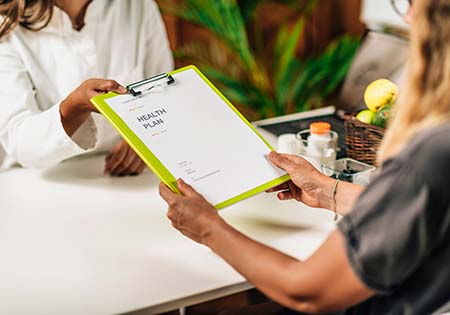 Attention Issues ADHD/ADD
Anxiety 
Depression 
Insomnia
Mood Disorders
Gastro-Intestinal Issues
Adrenal Fatigue 
Thyroid Issues

Hormonal Imbalances
Menopause issues
Metabolic Syndrome /Diabetes
Weight Issues 
Gluten Intolerance
Food and Environmental Allergies 
Skin Disorders: Eczema, Psoriasis, Acne

Cardiovascular Disease
Autoimmune Disorders
Arthritis 
Healthy Aging 
Trauma