About Sarah Poston,

MSN FNP-BC
I want to share with you a little of my own healing journey which shaped me into the practitioner I am.  
As a very sensitive child, I struggled to relax within my family and culture. There were many challenges within my family growing up. I also found school difficult due to learning disabilities and bullying. Life felt pretty scary. For solace I gravitated towards nature and animals, nursing injured animals back to health when possible and creating rituals to honor their passing.  And, I had as many pets as my mother would tolerate!
I had the fortune to attend two years of high school on an active organic farm. There I flourished working with the farm animals and in the gardens and fields. I loved it all; milking cows in the early hours, working in the gardens, and helping deliver farm animals. I learned a lot about nutrition as well as organic and humane food production. This experience deeply informed my relationship to food and healing.  
My first official job was in a nursing home. There I found my nurturing  relationship with animals transferred to people as well. I bonded with the elders and enjoyed connecting with them and hearing their stories. I knew then that nursing was my calling. During this time I developed an autoimmune condition called psoriatic arthritis. This was pretty overwhelming and started my own path towards conscious healing. I learned to work with diet, exercise, mindfulness, and meditation practices. I sought healing spiritually, physically, and emotionally. I stumbled along experimenting in many ways with my own being and health.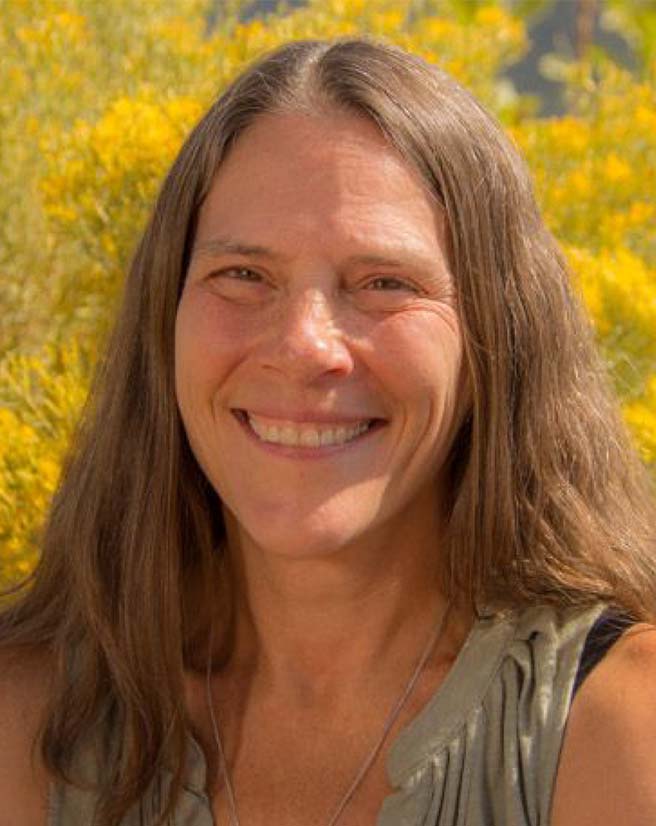 –I became a nurse at the beginning of the AIDS epidemic and was drawn to caring for this population. Working with dying young men taught me so much about life, death, and healing. Healing is not always about eradication of disease. It operates on many levels and is a unique and individual process. Working with the dying taught me humility and respect for the mystery of life.
Caring for my mother in her later years and raising a sensitive son who struggled considerably during his adolescence, taught me much about the stages of life and challenges we all face. Life experience has been a powerful teacher.
As my interest in healing developed I was drawn to becoming a nurse practitioner. I wanted to integrate the best from conventional medicine with holistic approaches.
I became a family nurse practitioner in 2002 and studied Functional Medicine in depth. For the first few years, I worked with rural and poor populations who didn't have health insurance. I was their only health care resource. This was a challenging and rich learning experience. 
My next job was working at the University of Colorado Student Health Center. There I worked with students' health issues, including eating disorders, acute medical conditions, stress, ADHD, and anxiety. Because of my holistic perspective and listening skills, students frequently confided their emotional difficulties. 
While I was working at CU, Dr. Van Derveer offered me a position at his clinic, Integrative Psychiatric Healing Center. For the next 5 years, Dr. Van Derveer provided me with extensive mentoring in Integrative Psychiatry.
Finding root underlying causes and supporting clients' transformational change is one of my deepest desires. I am also a devoted spiritual practitioner, which has informed my perspective and approach significantly.
I started studying multiple approaches for working with trauma. I then trained specifically for Ketamine-assisted Therapy (KAP) starting in the spring of 2019. I started offering KAP in my practice at that time. I am also in the process of becoming a certified Somatic Experiencing Practitioner (https://traumahealing.org/) and a Dynamic Attachment Repatterning (DARe) Therapist. Dianepoolheller.com. These are all powerful modalities for healing trauma and supporting transformational change.  
When I meet with you I ask questions and listen carefully. I cast a wide net to understand the factors influencing your symptom presentation. I get a detailed history, including family life, medical issues, school experiences, specific traumas, diet, and antibiotic use. This allows me to begin to understand your unique experience.   I am more interested in helping you work with what is arising than finding the perfect DSM diagnosis. We are in an exciting time with new and effective approaches for working with trauma and relational challenges. We are learning so much about the physical and emotional body. But, there are still many things we do not know. I have great respect for this mystery and work intuitively where we do not have clear science. 
I continue to seek, learn, question, and incorporate new skills to help my clients in their individual process toward physical, emotional, and spiritual health. Please contact me if I seem like a good fit to support you on your unique healing journey.